BROOKS CASCADIA 14 Trail Running Shoes Review
In relation to protection, the 14 also has a built-in rock plate in the forefoot which is particularly handy if a lot of your trekking is done in tough terrain. Overall, the midsole is not too soft that you can't feel the ground, but not too firm that you can feel every sharp or harsh thing you come into contact with.
Outsole
The heel drop has been reduced from 10 to 8 millimeters.
The new outsole with multi-directional lugs is more durable and grippier on slick surfaces than previous Cascadia iterations.
The integrated saddle system helps lock down the midfoot area and gives the shoe a more snug fit than earlier models.
The most spacious toebox since the Cascadia 9. For medium-volume feet, this is a good size.
The upper is made of Brooks' Element mesh, which is breathable, elastic, and soft, with no pressure points or associated ripping.
The top has a solid fit thanks to the internal saddle system; I've had no problems with my foot moving around when navigating rough terrain.
When hiking through overgrown terrain, the Tongue Pocket is useful for keeping the laces out of harm's way.
The 14 boasts a robust heel counter, just like every other Cascadia generation, which provides exceptional rear-foot stability while also helping to attract.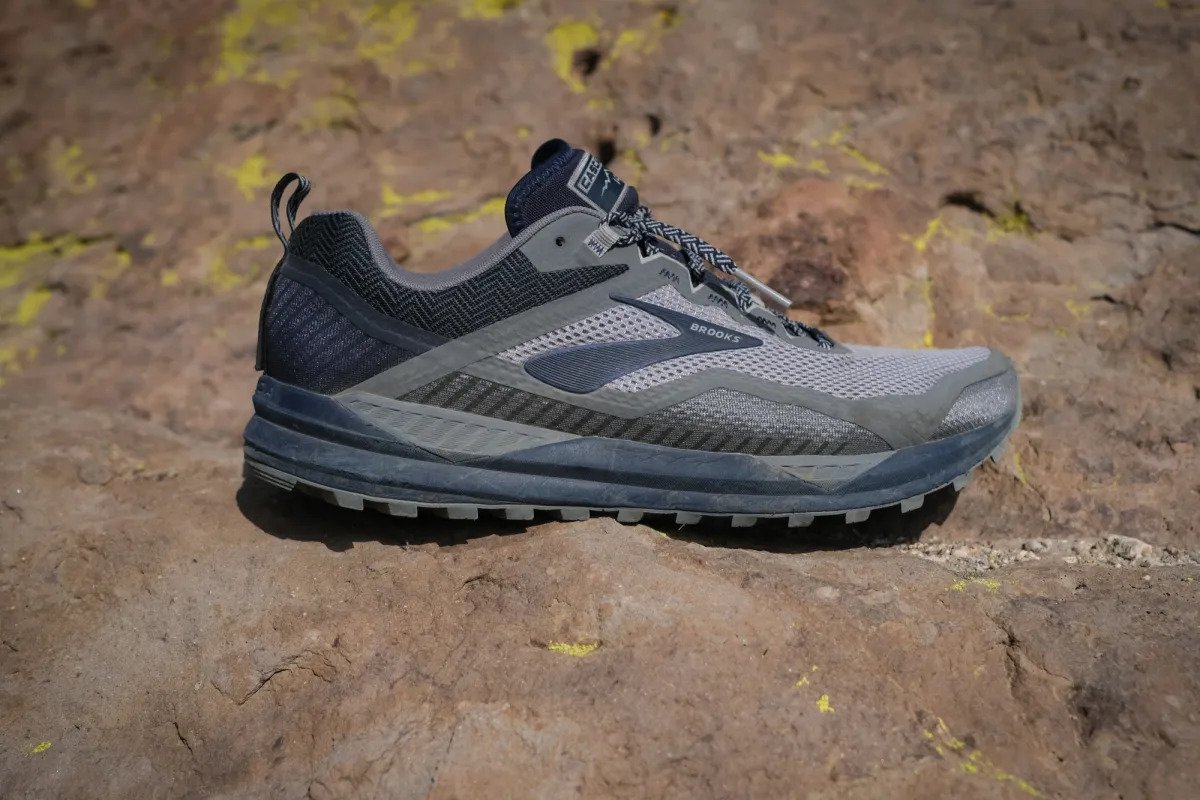 Midsole
The new TrailTrack Rubber outsole, with its multi-directional lugs, has proven to be more durable and grippier than previous Cascadia iterations.
For best grip, the lugs are deep, numerous, and dispersed across the whole sole. They operate well on rock, sand, mud, roots, hardpack, and snow, among other surfaces.
Durability
Each pair of Cascadia 14s has lasted at least 400 miles before revealing symptoms of wear on the outsole and/or a loss of cushioning and support. 
Suitability
The Cascadia 14 is a balanced trail shoe that is a fantastic all-arounder in my opinion. It's the footwear equivalent of a jack-of-all-trades internal frame backpack like the Hyperlite Mountain Gear Southwest 2.