List of Best Hiking Trails in North America
St Marks Summit in Vancouver
This is a reasonably difficult 12-kilometer course with 500 meters of elevation gain that should take roughly 4 hours to complete. 
Mt Slesse in Vancouver
The Slesse Memorial Trail is located in Chilliwack, British Columbia, in the Cascade Mountains, about two hours outside of Vancouver. It is a wonderful area to hike because of the spectacular views throughout the trail and after you reach the top..
The trail is 15.3 kilometers long with a 900-foot elevation rise.
Navajo Trail loop in Utah, USA
The trail begins at an elevation of 8000 feet (2438 meters) and descends 550 feet (167 meters) before looping back up.
Enchantment in Washington state, USA
The hike is a 19-mile point-to-point journey with an elevation gain of over 5,000 feet. There are two ways to do it in the summer: as a one-day thru walk starting before sunrise and ending after sunset, or as an overnight trip sleeping under the stars which requires a difficult-to-get overnight permit.
Smutwood peak in Alberta
Even though the trailhead is only 40 kilometers south of Canmore in Kananaskis Country, the rugged, twisting Smith Dorrien Trail will likely take an hour to drive there. The hike to the peak is around 20 kilometers round trip, with an elevation increase of 950 meters.
Lake Mary, Martha and Catherine in Utah
This 3.5-mile trip brings you to three separate lakes in the Uinta-Wasatch-Cache National Forest. It's also lovely at any time of year.
Devil's Garden Loop in Moab, USA
As you scramble around insane-looking rock formations throughout this 7.5-mile trek, you'll be using your hands a lot. Hiking in the desert presents its own set of problems, so be prepared.
Volcan Pacaya in Guatemala
Volcan Pacaya has a height of 2,552 meters (8,373 ft). The trek is 3.5 kilometers long in both directions and climbs 300 meters from the starting point. 
Old Rag Trail in Virginia
Many lists include the hard 9.8-mile Old Rag climb in Shenandoah National Park, which is even considered one of the top hikes in the world. Old Rag is also consistently voted the most beautiful walk in Virginia. The list of accolades for Old Rag is endless.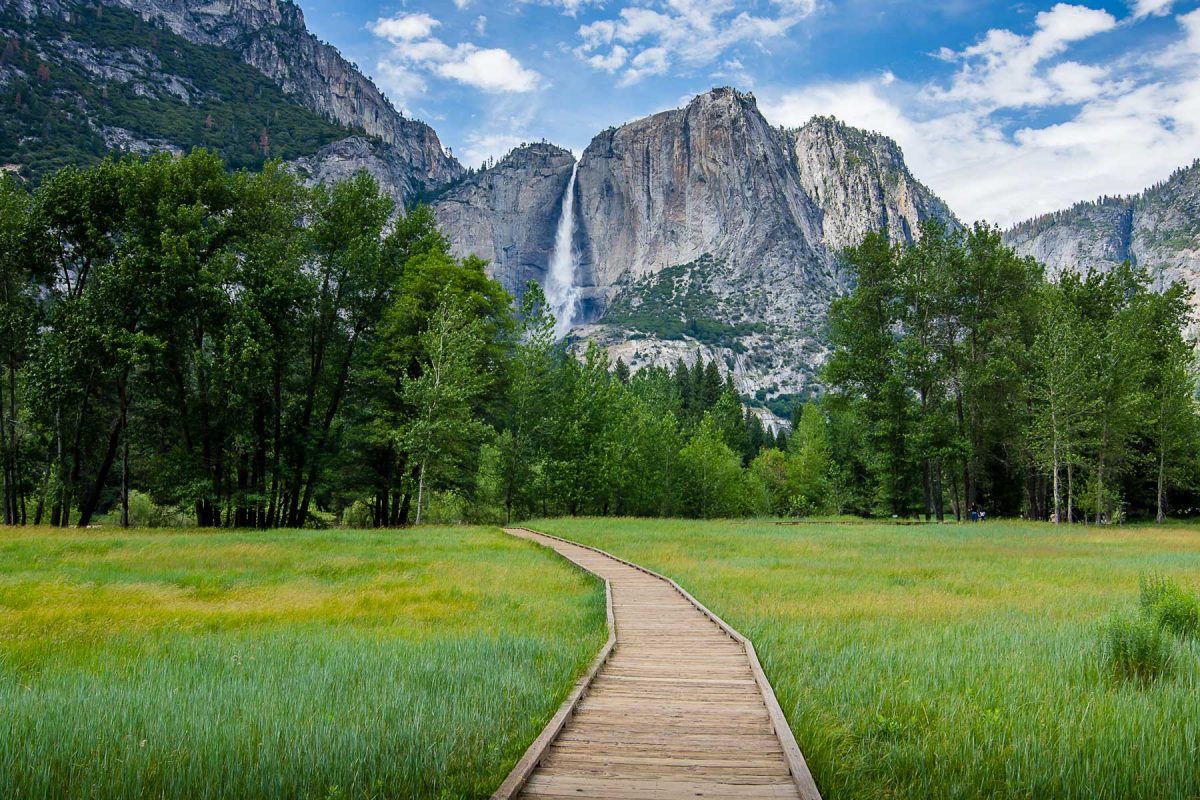 Acatenango volcano, in Guatemala
A two-day walk to the Acatenango volcano is one of the top things to do in Guatemala. 
Skyline Trail in Washington
Skyline Trail is a 6-mile moderate trek with an elevation gain of 1,794 feet. 
Diamond Head in Hawaii
While the trek is short and not particularly challenging, the ascent to the 760-foot peak will undoubtedly raise your heart rate. 
Havasu Falls in Arizona, USA
Havasu Falls is a waterfall in Northern Arizona that is located deep within a desert canyon. This magnificent turquoise waterfall drops 80 feet down a red cliff, with the most beautiful swimming spot at the bottom..
Plain of Six Glaciers hike in Banff National Park, Canada
The Plain of Six Glaciers hike takes you back the same way you came, covering 9 miles and gaining 1930 feet in elevation. 
Peekaboo and Spooky canyon in Utah, USA
The hole-in-the-rock route is a short drive from Escalante. For 27 miles to one of the trailheads, the track is effectively a dirt road. 
Pitons in Saint Lucia
The trail up and back to Gros Piton is just around 3.2 miles round trip, making it a relatively quick hike. Climbers will reach 2,619 feet above sea level after gaining just under 2,000 feet in elevation. 
Highline Trail Glacier National Park in USA
You will get panoramic views of Glacier's stunning peaks and skyline, as well as beautiful plants and landscapes, during the trip. 
Subway at Zion National Park in USA
The trek itself is categorized as challenging, which is appropriate given the amount of scrambling necessary. It's 9.1 miles long with a rise of 1305 feet in height. 
Viñales National Park in Cuba
The valley is mostly level, making walking and hiking pathways easy, while spurs leading to caves and karsts may need some up-and-down maneuvering. Make sure you wear dark-colored shoes and clothing that you don't mind getting muddy.