Equipment
Equipment can make or break your hiking trip. Ideally, having the right type of equipment when going out hiking will enable you to have an exceptional experience. Here are a must-have equipment for your hiking trip.
Backpack
You should consider several things when it comes to getting the right hiking backpack.
Durability and Simplicity
If you're going to and from the path, you'll probably be getting in and out of rickety old buses and pickup vehicles. As a result, your pack is bound to take a hammering. In such situations, you'll want a pack that's made of tough materials and doesn't have too many long straps or zippers. The less likely something will fail, break, or get caught, the tougher and simpler the pack is.
Size
Limit yourself to 65 litres of capacity in your rucksack. That should be enough to transport all necessary gear and equipment, as well as up to 5 days' worth of food. Aside from being more comfortable while out on the trail, a compact backpack
When weaving your way through congested public spaces, it's easier to manage and you can usually keep it with you at all times on public transportation. This reduces the risk of theft during long-distance bus and train excursions, unlike heavier luggages that are typically placed below or on top of the vehicle.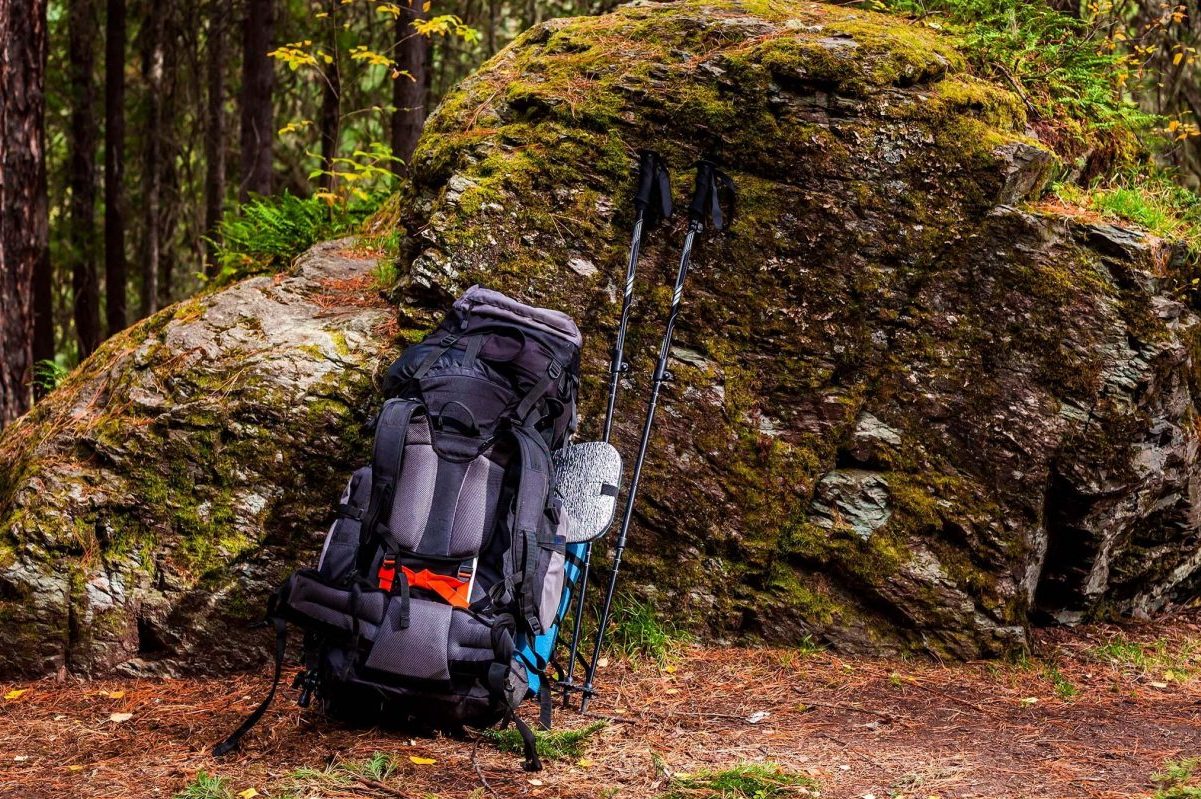 Shelter
When trekking in impoverished nations, I recommend taking a tent rather than a tarp or a bivy sack. Locals will frequently inquire about the cost of camping equipment. The privacy of a tent allows the hiker to hide all of their belongings. This helps to avoid the inevitable "how much does this cost?" query. Such inquiries might be a source of embarrassment.
Stove
There are several stove choices to choose from and the best options are alcohol or multi-fuel stoves. They are easy to transport on airlines, and getting fuel is rarely an issue.
The MSR Whisperlite, for example, is a multi-fuel stove that can run on almost anything. Petrol, white gas, and kerosene are all examples of fuels.
However, they are relatively heavy and must be serviced on a regular basis in order to perform at their best. You will need to bring your own spare parts, as replacements might be difficult to come by in Third World countries.
My preferred method of cooking is with an alcohol stove. They're almost maintenance-free extremely light, and denatured alcohol is widely available.
Many underdeveloped countries cannot afford canister stoves. You can't take gas canisters on airlines, and finding replacement cartridges outside of backpacking hotspots can be challenging. Furthermore, because most Third World countries lack the infrastructure to recycle empty canisters, they are not environmentally friendly.
A filter or UV purifier
This is a useful piece of equipment that ensures yu enjoy clean and safe when trekking or traveling in other countries.